With this feature the user can edit and save VKRC special makros: Makrosaw, Makrosps, Makrostep and Makrotrigger.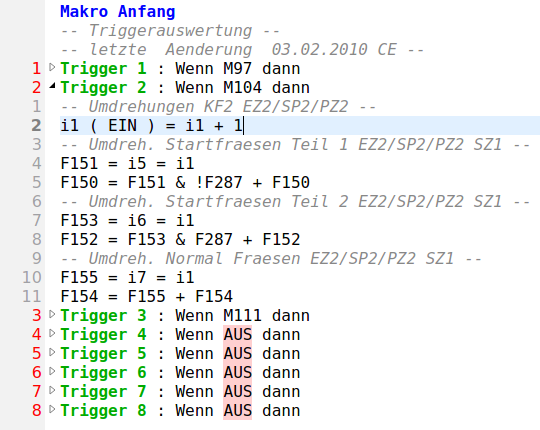 For the Makrostep and Makrotrigger the user can insert new step or trigger and therefore automatically renumerate all steps / triggers.
These options are avialable via VKRC Menu → Commands → makrostep → Step or VKRC Menu → Commands → makrotrigger → Trigger.